Grandma Tannis's Times Table Rhymes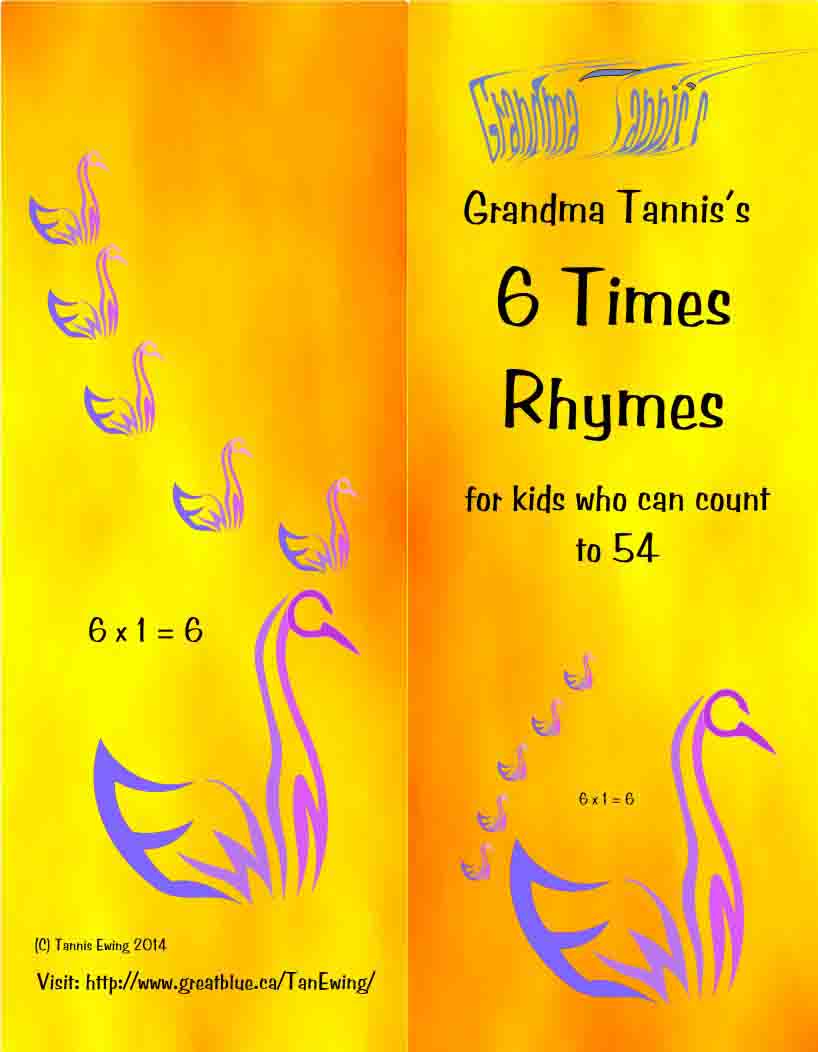 Times Table Rhymes for Kids


These booklets are intended for kids and parents to use together in the hopes of making the memorization of times Tables as easy and enjoyable as possible. You can print your own copy using the included instructions or download a pdf copy to use on a computer or electronic book reader. All files are in pdf format.


---

Grandma Tannis's Times Table Rhymes
Booklets to Read On Your Device
The Same Booklets For You To Print
Feel free to copy from this page as long as items are for your personal use and not for commercial gain. Please retain the copyright acknowledgement if you pass anything along. To capture items, click into the pdf file and use "save as..."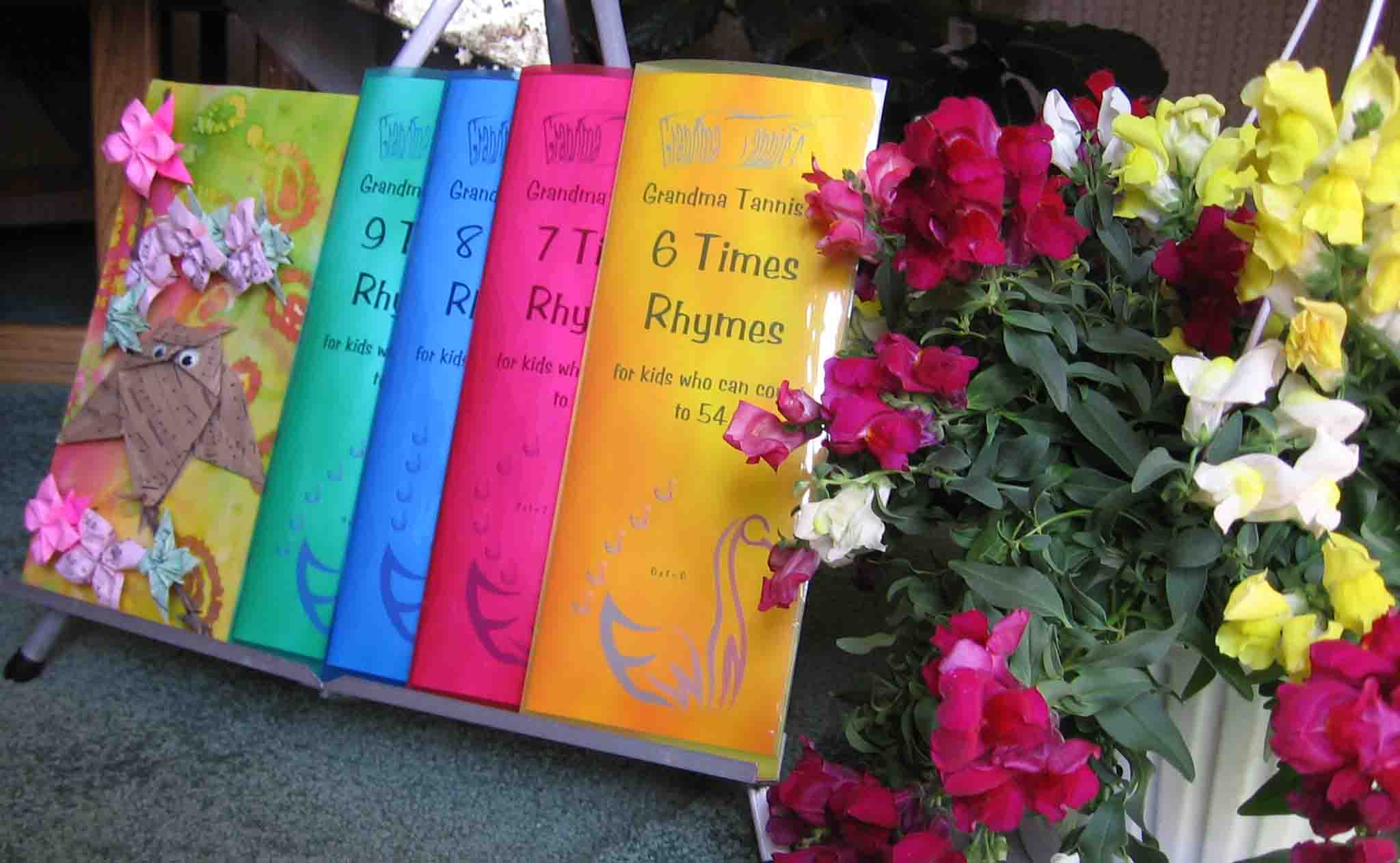 You can make a plastic slip cover for your booklet by cutting a 9" x 12" plastic report cover in-half the long way. (1 makes 2.) After cutting, tape the open sides with pieces of shiny, transparent tape. Leave the top of the sleeve open so you can access the booklet.
---
Recent Changes:
Return to Tannis' Home Page:
---